Mission Statement
The mission of the Before & After School Program is to provide a safe, fun environment for children to participate in enrichment and recreational activities. These programs are designed for families in need of early morning and/or late afternoon supervised activities. Our programs include breakfast, snack, supervised homework competition, arts & crafts, enrichment, fun group challenges and more!
Before School Program (BSP)
The Before School Program is the perfect option for children in need of early morning supervised activities. Our program includes breakfast, quiet games, and a reading corner.
After School Program (ASP)
The After School Program offers a variety of learning activities. Activities include games, crafts, technology, and more! There are also plenty of opportunities for Enrichment during this time.
Registration Information
Registration for the 2022-2023 school year is now open!
*If you would like your student to attend ASP/BSP on the First Day of School, they MUST be registered by August 1, 2022 at noon*
In order to attend ASP or BSP, you MUST register in advance. In order to properly staff our programs and provide quality programming in the safest environment possible, we kindly request that you register as soon as possible if you anticipate using BSP or ASP at any time during the 2022-2023 school year. After completing the registration process, we will review your request and send you a confirmation email. Your card will be charged the registration fee ($15 for BSP, $20 for ASP, or $35 if you are registering for both programs) at that time. Once you are registered, your child may attend BSP or ASP any time* for the remainder of the school year.
*Please remember any transportation changes must be communicated to the school by 2:30pm each day.
Registration Fees:
BSP only: $15
ASP only: $20
Both BSP & ASP: $35
*Please Note: Children cannot attend ASP/BSP until you receive an email that your contract has been approved. The approval process requires a minimum of 24 hours to process.*
Daily Rates:
BSP: $5 per morning per student
ASP: $10 per afternoon per student
*Please note you are ONLY charged for days in which your student attends the program.
Program Hours:
BSP: 6:30am-8:00am
ASP: 3:00pm-6:30pm
$2 per minute late pick-up fee
Drop Off/Pick-Up:
For access to both programs, please utilize the right exterior door of the gym. This is in the rear of the school.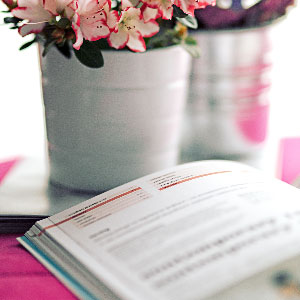 NEW! BILLING INFORMATION!!
When registering your student for BSP/ASP, you will be asked to put a card on file.
As part of our user agreement, all ASP/BSP accounts must be enrolled in autopay.
You are only charged for the days in which your student attends ASP or BSP.
All ASP/BSP accounts will be invoiced on the 1st and 15th of each month. Payment is due on the 3rd and 15th of each month. The card on file for autopayment will be charged. If you wish to pay a payment with another card, log in before the day the invoice is due, and you can make a payment with a different card.

If the card on file fails when autopayment is due or if a card is removed from the autopayment, the account will be subject to a $10 late fee. Please note this $10 charge will be assed to the account the day after the invoice is due.

If there is a balance on the account by the 4th or 18th of the month, the Site Supervisor at your student's ASP/BSP location will give you a past due notice. You will also receive an email, and voicemail from our office letting you know the balance must be paid by noon on the 8th and 22nd or your student will be withdrawn from the Program.

If the balance remains unpaid by noon on the 8th and 22nd , that will result in that being the last day your student can attend until the account is in compliance, and you have re-registered for the program.

Parents are responsible for re-registering their student(s), from the program, after they are removed for non-payment. Please note there is a $45 reinstatement fee per each student. Registration must be completed by noon, for the student to be able to attend the program the following day .
Questions regarding your invoice, please call Daphne Richardson (678-919-4494), or the ASP Site Supervisor.
Get in Touch
Lockheed Elementary ASP
1205 Merritt Road
Marietta, GA 30062
P: (404) 723-6480
*Please note that the ASP/BSP phone is only monitored during program hours.*