BEFORE & AFTER SCHOOL PROGRAMS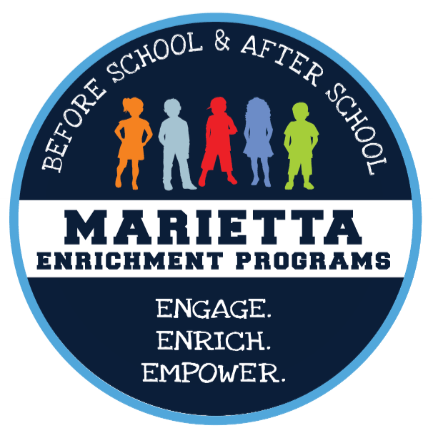 The mission of the Before & After School Program is to provide a safe, fun environment for children to participate in enrichment and recreational activities. These programs are designed for families in need of early morning and/or late afternoon supervised activities. Our programs include breakfast, snack, supervised homework completion, arts & crafts, outdoor play, enrichment, fun group challenges and more!
You must register at least 24 hours before you wish for your child to attend BSP or ASP. Children cannot attend ASP/BSP until you receive an email that your contract has been approved.

BEFORE AND AFTERSCHOOL PROGRAMS INFORMATION
BSP HOURS: 6:30 AM - Beginning of the School Day
ASP HOURS: End of the School Day until 6:30 PM*
*ASP HOURS at the Emily Lembeck Early Center 2:15-6:00
Registration for the 2021- 2022 school year NOW! In order to attend ASP or BSP, you MUST register in advance. In order to properly staff our programs and provide quality programming in the safest environment possible, we kindly request that you register as soon as possible if you anticipate using BSP or ASP at any time during the 2021-22 school year. After completing the registration process, we will review your request and send you a confirmation email. Your card will be charged the registration fee ($15 for BSP and $20 for ASP, or $35 if you are registering for both programs) at that time. Once you are registered, your child may attend BSP or ASP at any time* for the remainder of the school year.
*Please remember any transportation changes must be communicated to the school.
BSP DAILY RATES
Early Learning Center (Pre-K): $5
MCAA & MSGA: $6
All other Elementary Schools: $5
ASP DAILY RATES
Early Learning Center (Pre-K): $10
MCAA & MSGA: $9
All other Elementary Schools: $10
BILLING INFORMATION
You will be asked to provide a credit card on file upon registration. Your account will only be charged for days in which your child attends BSP/ASP and you will receive an emailed invoice on the first business day after the 1st and 15th of each month. Payment is due five business days after the date of the invoice. All accounts are set up as "auto-pay" and your card will be charged on the day the invoice is due*.
*You may make a payment using a different method of payment anytime prior to the due date to avoid an automatic charge to your card on file.