Registration for Friday Camp closes Monday at 11:59 p.m. each week of camp! Some spaces may be available after registration closes. To check availability after registration closes, call 678-919-4496. Space permitting, will we take late registrations with a Late Registration Fee of $5. Registrations within 24 hours of camp may be accepted, space permitting, with a $10 fee.
If you had to guess, what do you think your child's going to be when he/she grows up? This camp will plant that seed that every child needs to prepare him/her for a career. Campers will be introduced to different careers and jobs through crafts, activities, and special guests! Don't miss out. This camp could spark your child's dream career!

Save money and register for ALL March Friday Camps!

Save money and register for ALL March Friday Camps!

Bring your green shirt and join us as we discover the Land of the Leprechaun with games, crafts, and activities! Who knows, we may even find a four-leaf clover!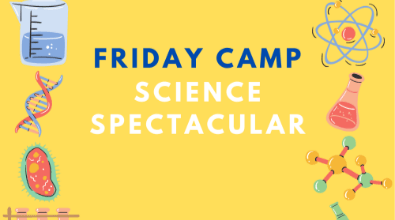 This camp will have everything a kid would need to conduct amazing, gooey, and surprising experiments with our Lab Leaders! Once that important data is collected, your little scientist will engage experimental games and crafts.

Have you ever wanted to explore a jungle? This is the camp for you! Your little explorer will learn all about the importance of these vital ecosystems!